The first full week of October is designated Mental Illness Awareness Week.
It's interesting. Mental illness is so prevalent, yet still so taboo in our culture. According to NAMI, the National Association of Mental Illness, one in four adults experiences mental illness in a given year, and for teenagers, 20% will experience severe mental disorders.
When I was teaching, I came in contact with many students who struggled with depression, anxiety, and learning disabilities. I also had many students who had parents who struggled with addiction, severe depression, and PTSD. In fact, a rather large majority of people I come in contact with on a daily basis are on some type of mental illness medicine.
The major problem is that there is so little known about how the human brain operates, which creates a stigma of the unknown. Thankfully, due to many activists and major celebrities coming out and speaking about mental illness, there have been significant strides taken in research for mental illness.
While many books deal with physical sickness (ahem, The Fault in Our Stars), I find novels that portray mental illness fascinating. The more I can get into the heads of people suffering from things like PTSD or autism, the easier it is for me to sympathize and empathize with people struggling from this disease.
Today, I thought I would touch on a few of my favorite novels that present mental illness.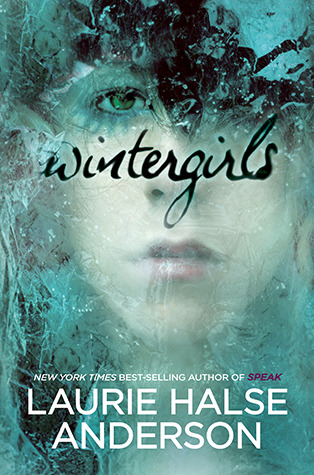 Wintergirls by Laurie Halse Anderson
Mental Illness: Anorexia
Laurie Halse Anderson is one of my favorite authors when it comes to difficult subjects. In Wintergirls, she shows a pair of friends who have eating disorders. It is written in first person point of view, and, while it is occasionally difficult to follow (mostly because Lia's thoughts are rambling), it is an intense portayal of what life is like for someone suffering from anorexia and body dysmorphia.
Mental Illness: Anxiety and Depression
This novel was pretty eye-opening for me, as I have experienced school-related and success-related stress, and I'm still dealing with those aftereffects. After calling a suicide hotline, Craig gets checked into a psychiatric ward. The story that follows is slightly hilarious and really shows a different side of mental illness.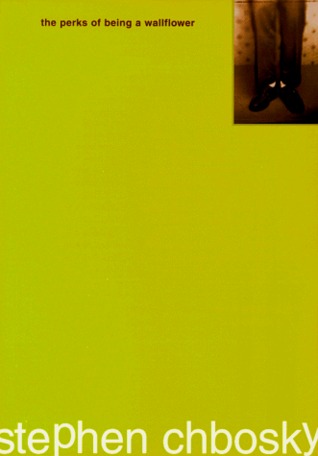 The Perks of Being a Wallflower by Stephen Chbosky
Mental Illness: Post-Traumatic Stress Disorder and Anxiety
Many people associate PTSD with war, and while many, many people who fight overseas do experience PTSD, anyone who experiences a traumatic event can develop PTSD. Charlie is experiencing PTSD, along with high anxiety, because of an event that happened in his childhood that his brain completely blocked out. This novel is among my top favorites of all time.
Other PTSD Novels, both dealing with military: 
The Impossible Knife of Memory by Laurie Halse Anderson
Something Like Normal by Trish Doller
The Yellow Wallpaper by Charolette Perkins Stetson
Mental Illness: Postpartum Psychosis
This isn't a novel, but a really long short-story, in which you watch the character slowly descend into madness. Her husband is a doctor, and the story was first published in 1892, but hasn't really become popular until the last couple of decades. So little is written about Postpartum Depression, and it is, sadly, still taboo in today's culture. The truly chilling part about this story is how slowly the psychosis comes into play, and how her husband, the doctor, reacts to it.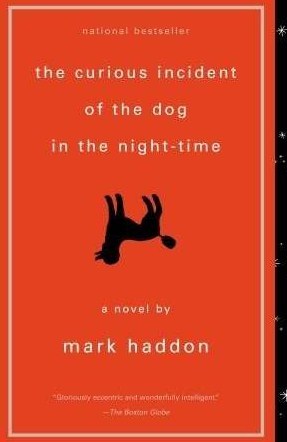 The Curious Incident of the Dog in the Night-Time by Mark Haddon
Mental Illness: Autism
This novel really, really hit home for me. It is first person point of view, which is what makes it so compelling and insightful. This novel really made me get in my head, because Christopher is telling the story of how his life is falling apart with the language of someone describing how to work a math problem. It was so fascinating to watch him process the big changes going on in his life.
Other contenders:
Go Ask Alice by Anonymous (Addiction)
Thirteen Reasons Why by Jay Asher (Depression and Suicide)
Three by Ted Dekker (Multiple Personality Disorder)
Sharp Objects by Gillian Flynn (Self Mutilation)
So B. It by Sarah Weeks (Mental Disability)
Saving Francesca by Melina Marchetta (Acute Depression)
I have read, enjoyed, and learned from all of the novels I've listed here, but of course, there are so, so many more novels out there. For lists on lists of novels featuring characters with mental illnesses, check out Goodreads.